SPEND


TIME ACTIVELY

Play & chill with
BumperBall-Krakow

DISCOVER


NEW IDEAS

Try this brand new sport out!


INVITE


FRIENDS

Get your crew together
and play!

TAKE CARE


OF YOUR HEALTH

Make sure you stay fit by playing
BumperBall
Get ready!
The brand new sport is in the town.
Bumper Ball, Zorb Ball, Bubble Football and however they call it around the globe is nothing but a footy game with a tiny little twist. Actually with quite an impressive oval, inflattable plastic twist called the Bumper Ball itself. Worn by the players throughout the game they serve as both a solid shield preventing from any possible injury as well as a powerful weapon boosting your tackling abilities to a brand new level.
Now it is your choice what kind of game scenario and pace you wish to play.
Get ready for a wicked 5-a-side with the boys! Those big bubble balls bring tackling your opponent to the next level; a proper run-up and you can hit your mate so hard he'll fly a 10 yards away! So there's actually a chance you will get smashed before you all get smashed later that night
Bumper Ball offers a variety of options to have fun at any time of year. It can be played indoor & outdoor by both men and women including kids as the inflatable balls come in different sizes. It's super-safe to the point where you will have a craving to purposely roll-over or just bonce into your friend! And it's not only 5-a-side as we have developed interesting scenarios to make the most out of the body zorbs.
Sporty

This twisted version of football is a thrilling option for organizing an out-of-the-box event. Not only it guarantees a great doze of fun for all participants but it is also enjoyable to watch for all spectators. And it's not only a typical 5-a-side; we have developed some interesting scenarios that will spice up the rivalry!
Happy Bday Mate! Now, get inside the ball!
You can surprise your friend such way and book an unforgettable match. When a crew steps onto the pitch and literally hop inside the zorbs, what happens next is all laughter. Let your inner child enjoy undless rollovers, bouncing and flying tackles which were never safer!
Please note you may send us a non-binding inquiry & and we'll get back to you ASAP!
Find out
what we offer
But please bear in mind, we are highly flexible and open to your needs
Rental
Rent our BumperBalls!
We're offering rental of 10 bumper balls at a time.
Booking Venues
to play the game
We will help you book a suitable venue to play.
Game Animation
to enhance the experience
Refereeing, setting up various scenarios and thorough assistance
Transfer

Pick up from hotel, transfer to venue, return.
Photo Gallery

Our photographer will provide you with memorable photos from the event
Filming
Video
Highlights from your game!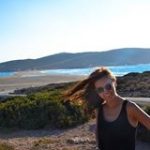 Tremendously funny teambuilding we had! We were seeking an active, sporty venue and luckily the boys were available. We booked a 2-hour party and had endless fun watching people struggle to stand back up!
Joanna Leandowska
A great sport to sweat out last night's poison 🙂 Funny feeling when you first get knocked out and have to roll over and stand back on your feet, it's not that easy! All in all – great fun and great value.
Luke C.
Choose Your Desired
PACKAGE
Pick a plan that best suits your needs.
BumperBall BASIC
* from 18€ / 15£ per person
* BumperBall rental (10 balls)
* Facility rental 1h
* Referee
BumperBall ELITE
* from 25€ / 22£ per person
* BumperBall rental (10 balls)
* Facility rental 1h
* Referee
* Music
* Water for participants
BumperBall VIP
* from 29€ / 26£ per person
* BumperBall rental (10 balls)
* Facility rental 1h
* Referee
* Music
* Water for participants
* Beer
* Animation of fun
* Photos
Get Connected
Follow Us
Get connected with us on social networks!
Read more
Blog Posts
on the world of bubble footy
contact@bumperball-krakow.com
Get In Touch
Contact Us
We would like to hear from you.
Meet the Team
of creative Krakowians
We are a band of young enthusiasts of good, quality, interesting entertainment & nightlife. Each and every single one of us has tons of positive attitude and we really do enjoy delivering parties, tours and other various attractions & events. Having been doing that for 6 years now, we've built quite a nice portfolio, starting from Tram Party which we introduced back in 2010 as the first legitimate company to do it on a regular basis, up to more and more brand new, alternative forms of entertainment. We've successfully served dozens of companies and tens of thousands of people from all over the world counting alltogether. No matter what we do, though, the goal has always been brought to it's simplest: Every single one of our guests leaves our venue in a better mood than at the start. So far, so good ?
Experience
Creativity
Service Quality
Positive Attitude